SuperSaveUK provides an exciting range of home furnishings, Chesterfield Genuine Leather sofas, chairs, dining furniture, bedroom furniture and lots more...
3 Piece Sets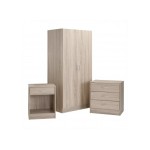 Let us save you the hassle of finding matching furniture for your bedroom as here at SuperSaveUK we have combined the best furniture together all in one! In just a few clicks of a button you can furnish your bedroom with ease.

---
There are no products to list in this category.