SuperSaveUK provides an exciting range of home furnishings, Chesterfield Genuine Leather sofas, chairs, dining furniture, bedroom furniture and lots more...
Fabric Sofas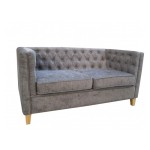 If fabric is your preferred choice of sofa then check out our selection of fabric sofas made from the highest quality of materials. Adding a modern feel to your living space we can ensure that SuperSaveUK is the best place to go!

---
There are no products to list in this category.