SuperSaveUK provides an exciting range of home furnishings, Chesterfield Genuine Leather sofas, chairs, dining furniture, bedroom furniture and lots more...
Chests of Drawers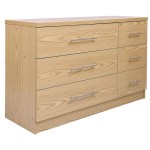 We offer such a huge range of chests of drawers in lots of materials and styles. Our chests of drawers are affordable, well-built and highly aesthetically pleasing. Have a question? Get in touch with us here and a member of our team will be happy to help you.

---
There are no products to list in this category.